PHOTOGRAPHY KEISUKE OTOBE
STYLING CARLOTTA ANNUNZIATA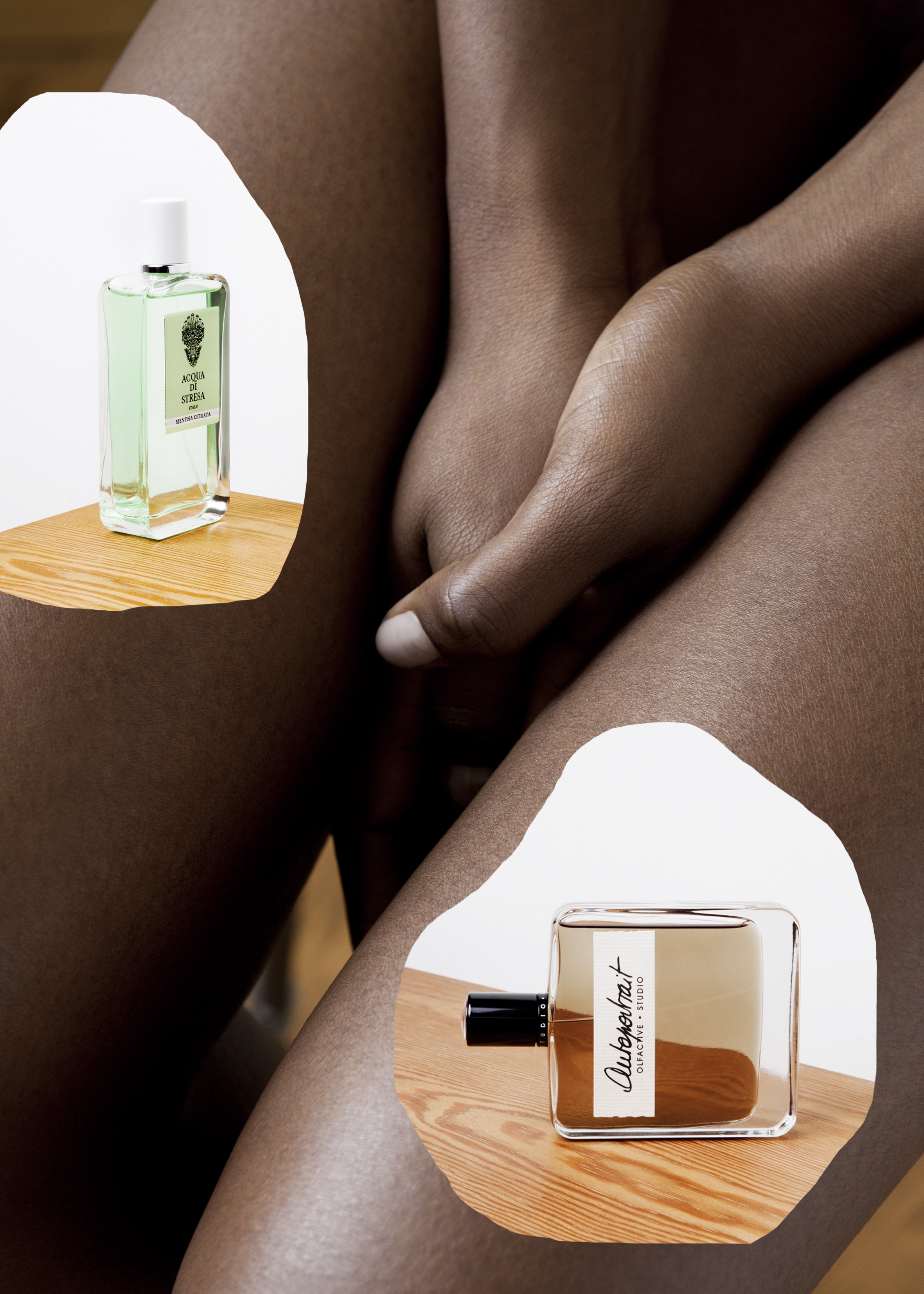 ACQUA DI STRESA MENTHA CITRATA is a smooth crescendo of aromatic notes: absinthe, bergamot mint and citrus zest. An intimate perfume, OLFACTIVE STUDIO AUTOPORTRAIT, reveals a soothing dose of nature and resin with woody notes.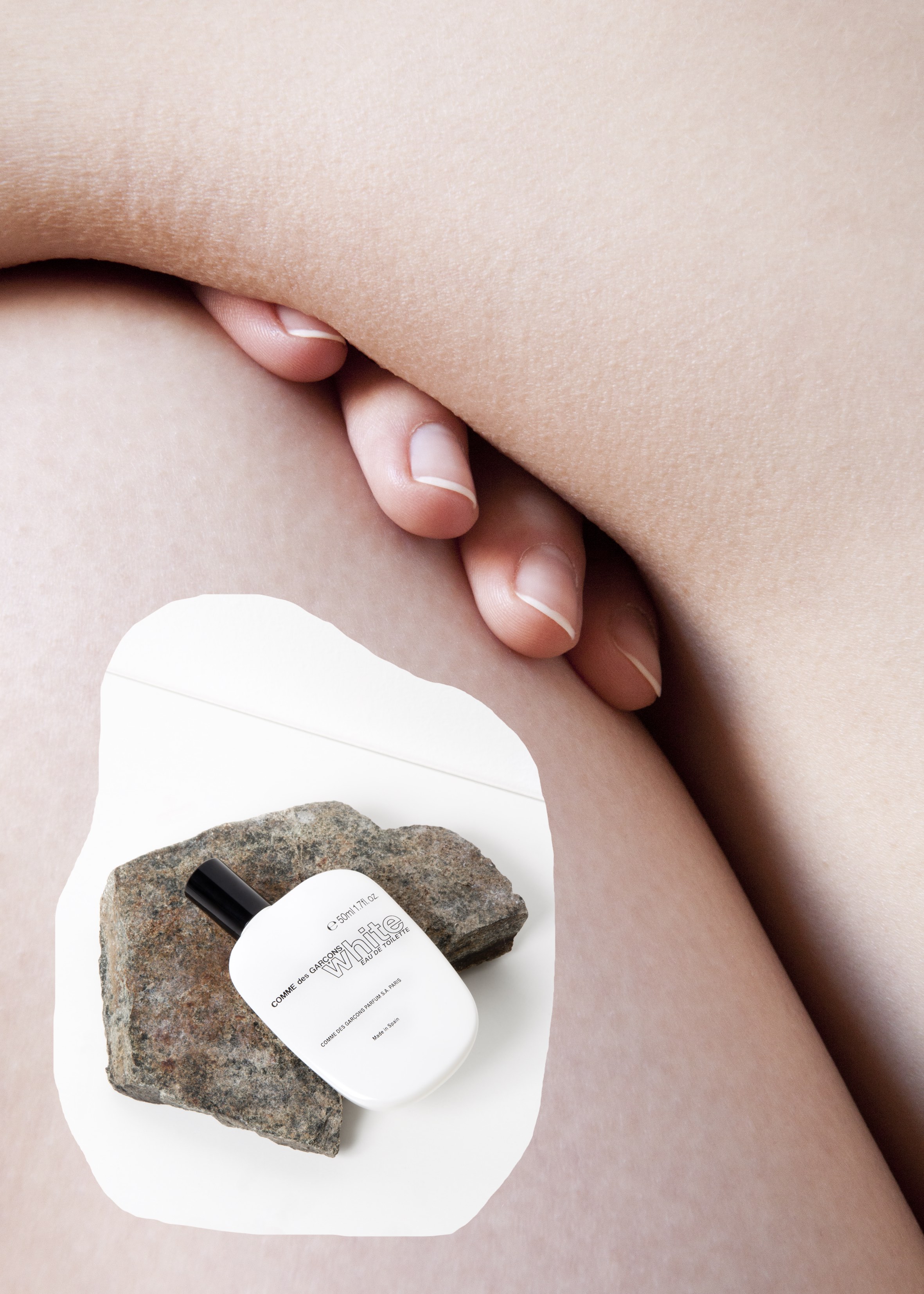 COMME DES GARÇONS WHITE contains white flowers such as lily of the valley and white may rose.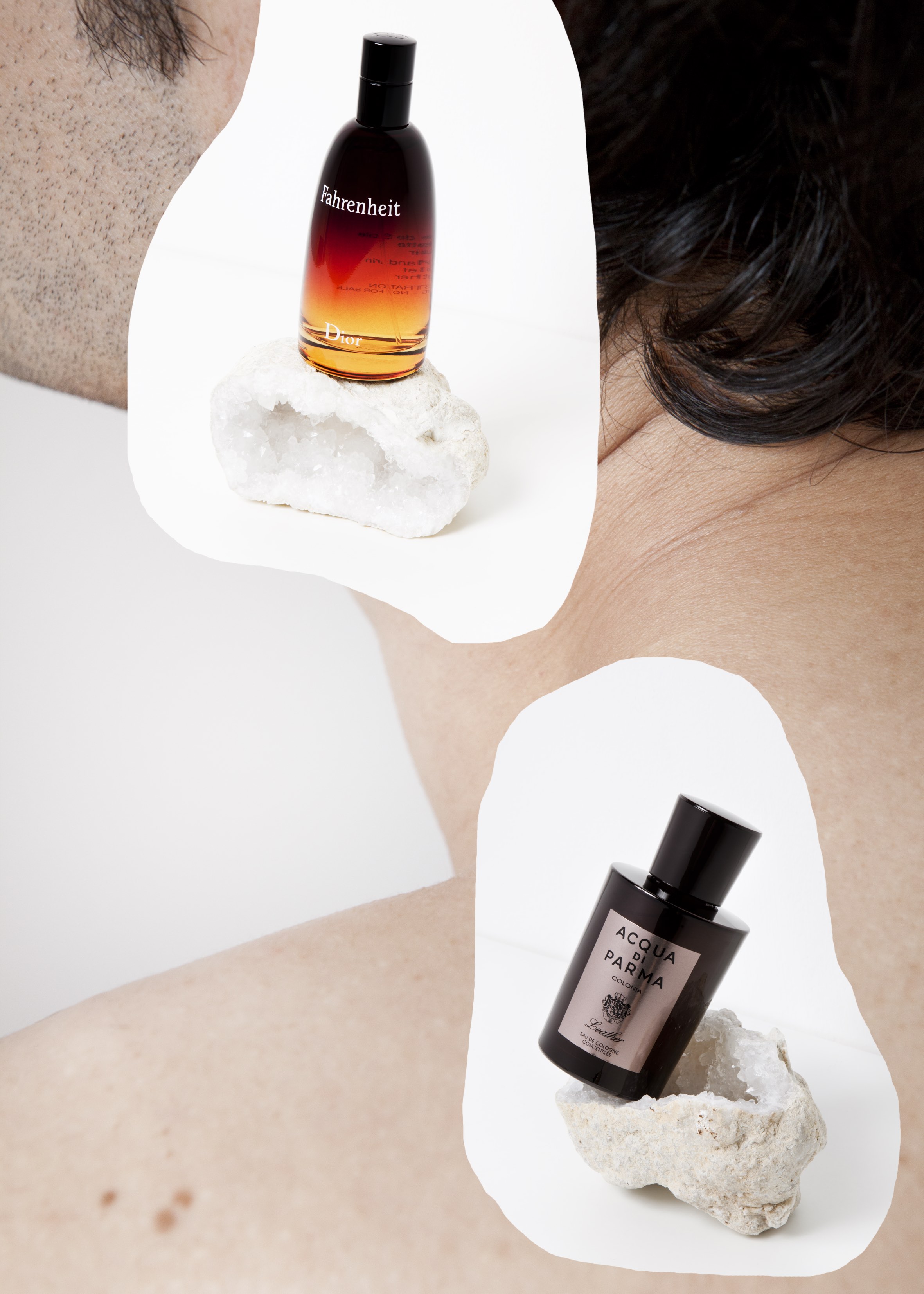 CHRISTIAN DIOR FAHRENHEIT contains fresh Sicilian mandarin notes combined with masculine wood and leather. ACQUA DI PARMA COLONIA LEATHER combines the citrus accents of cologne with the deep and aromatic notes of the leather accord.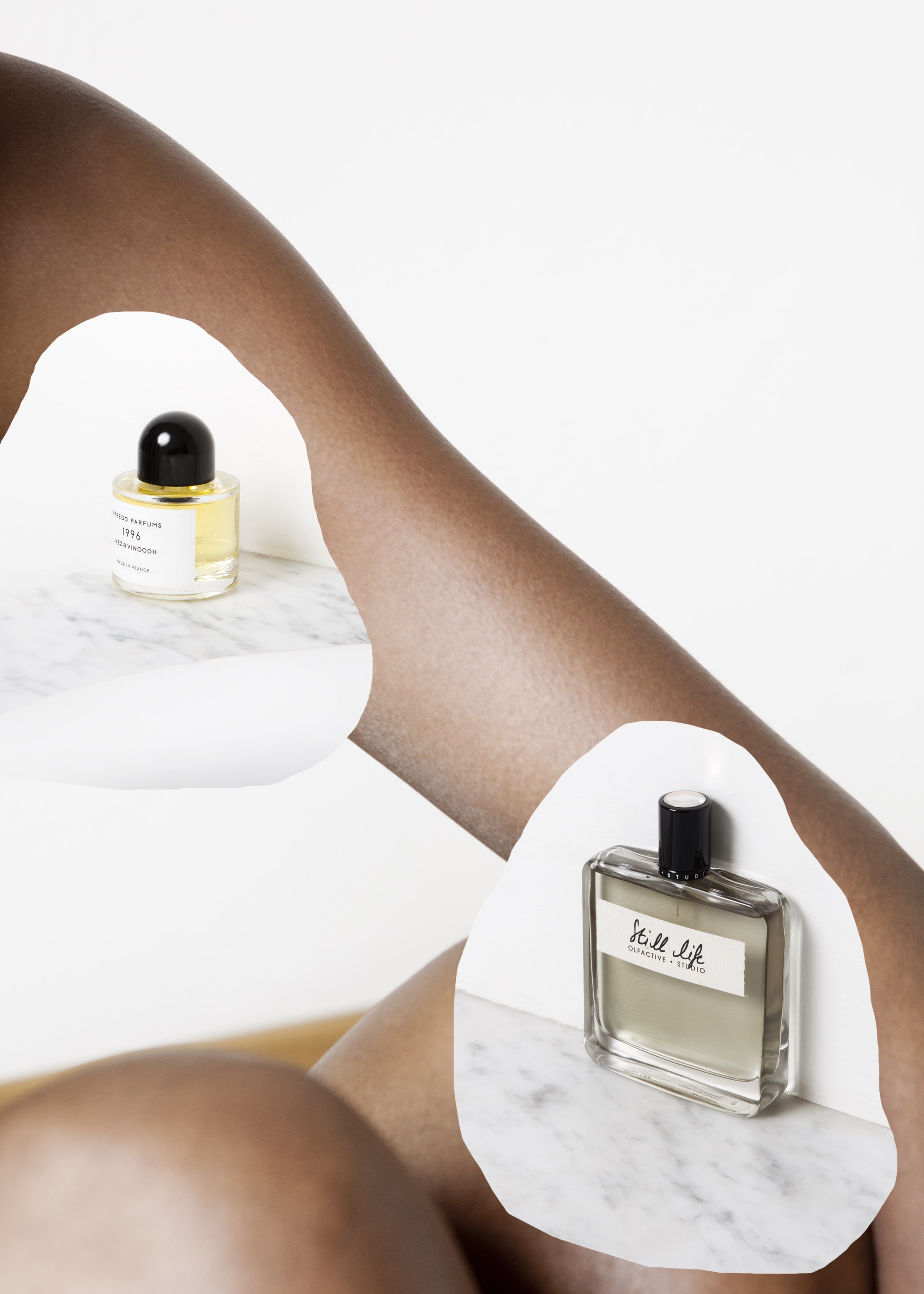 Opening with notes of juniper berries, the soul of BYREDO 1996 EAU DE PARFUM is a warm, almost viscous black amber. OLFACTIVE STUDIO STILL LIFE combines Japanese yuzu, with an infusion of rare peppers, rum and warm woods.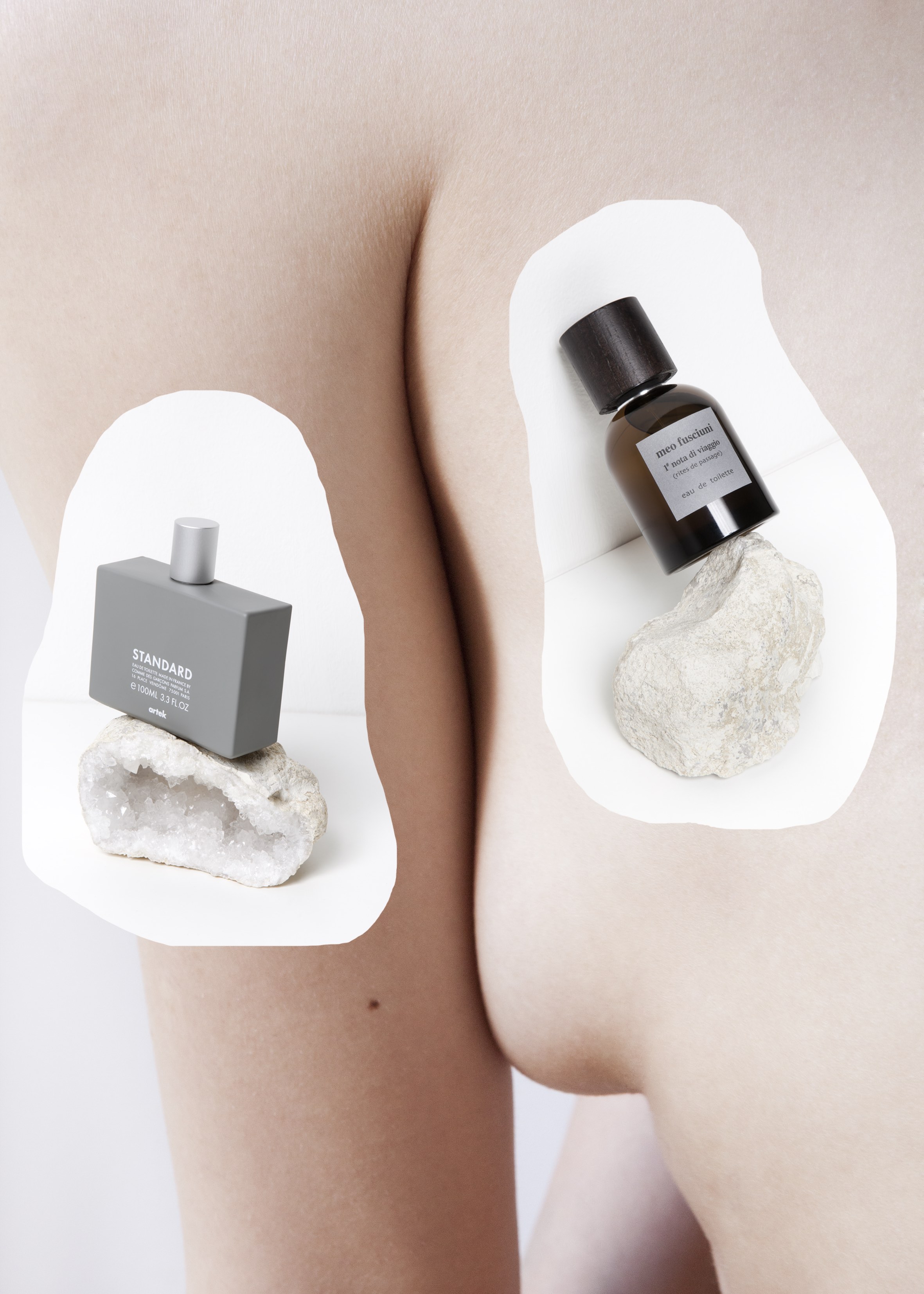 MEO FUSCIUNI 1# NOTA DI VIAGGIO_RITES DE PASSAGE combines Turkish black pepper, Calabrian bergamot and grapefruit, with a sweet heart of ylang-ylang and geranium. ARTEK STANDARD COMME DES GARÇONS incorporates modernist white wood with notes of rusted metal.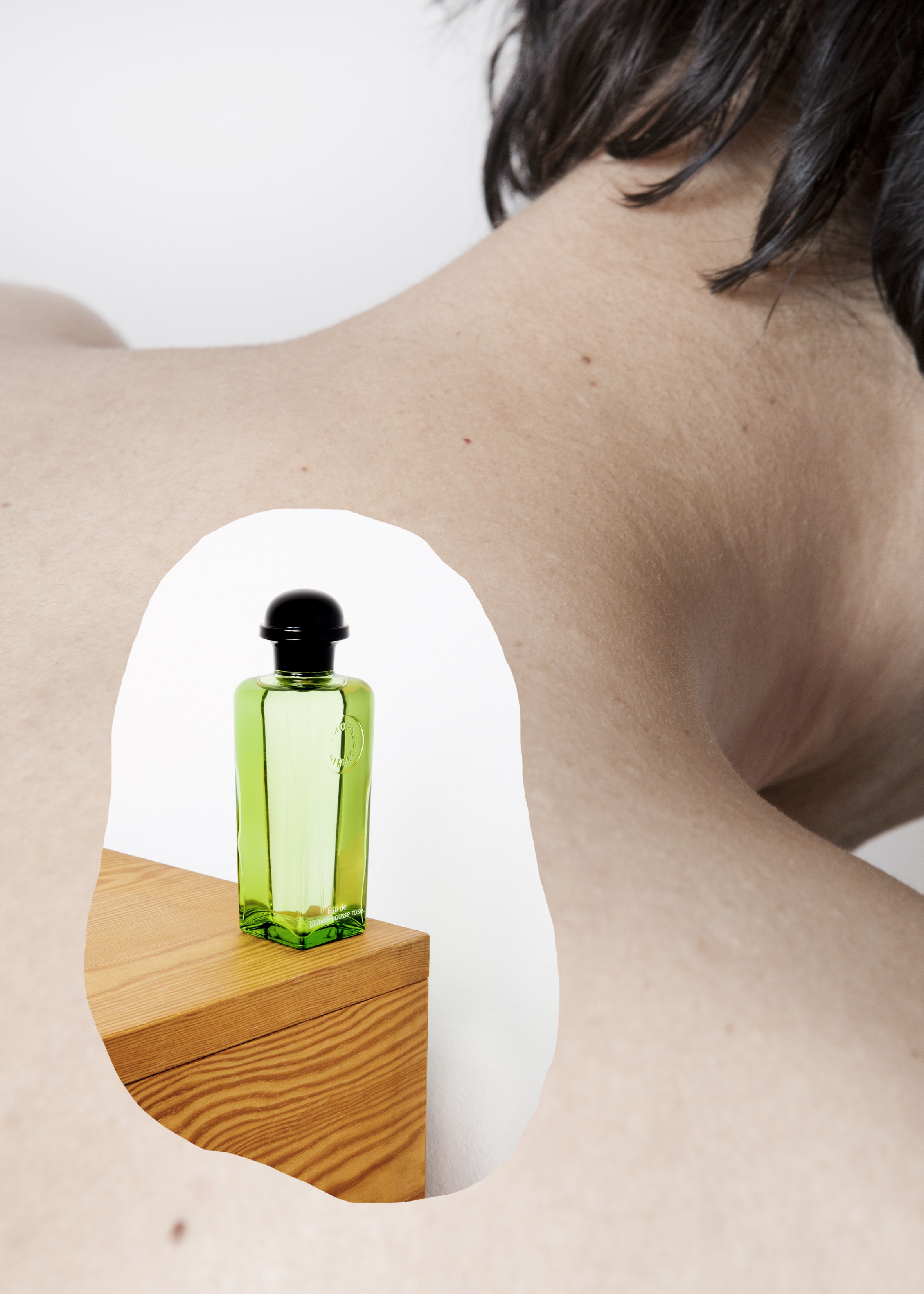 HERMÈS EAU DE PAMPLEMOUSSE ROSE is a bitter-sweet cologne with a classic approach, favouring the freshness of citrus fruit.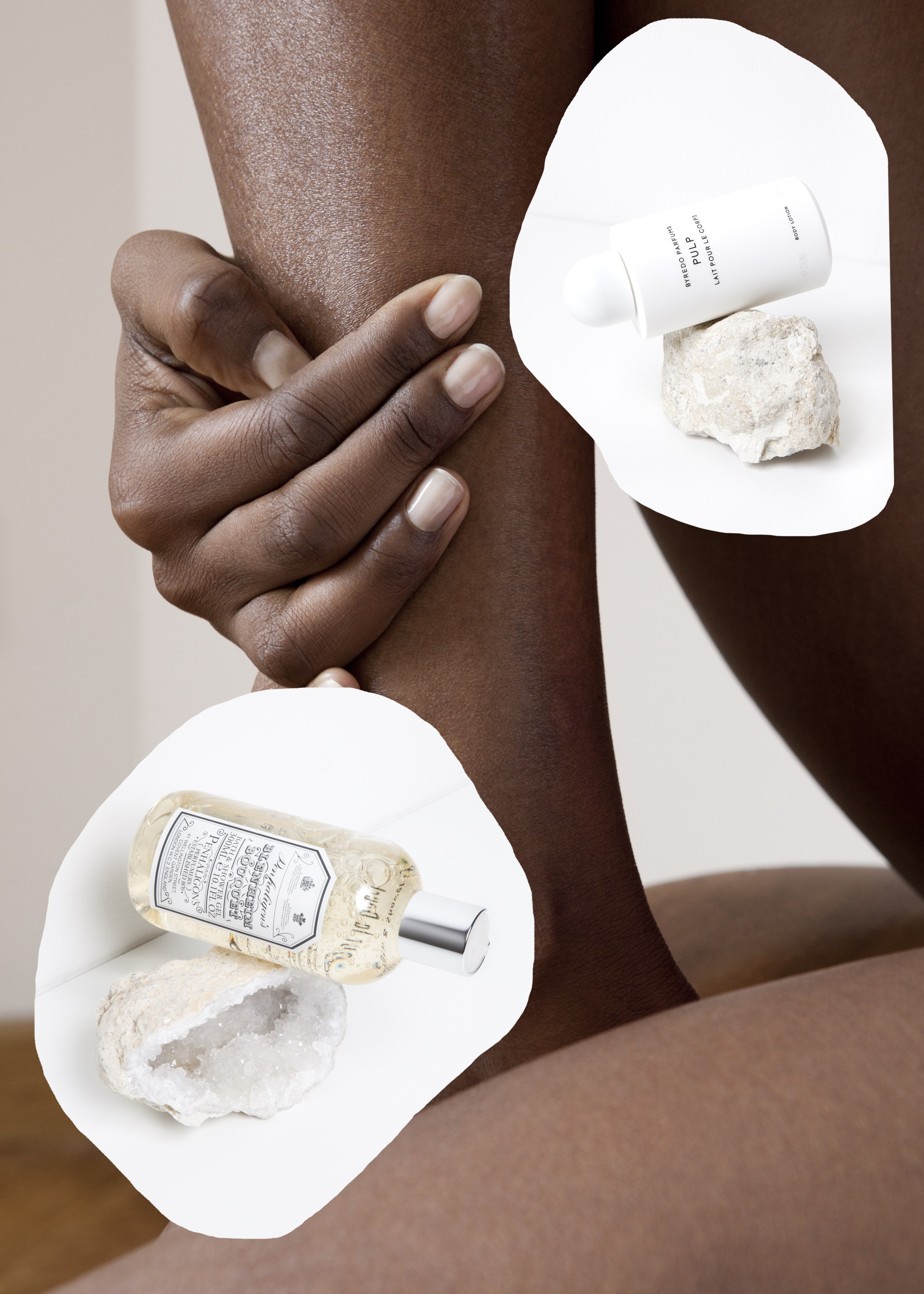 BYREDO PULP LAIT POUR LE CORPS is a compilation of exotic and Swedish influences. PENHALIGON'S BLENHEIM BOUQUET BATH & SHOWER GEL contains a bracing mix of citrus oils, spices and woods.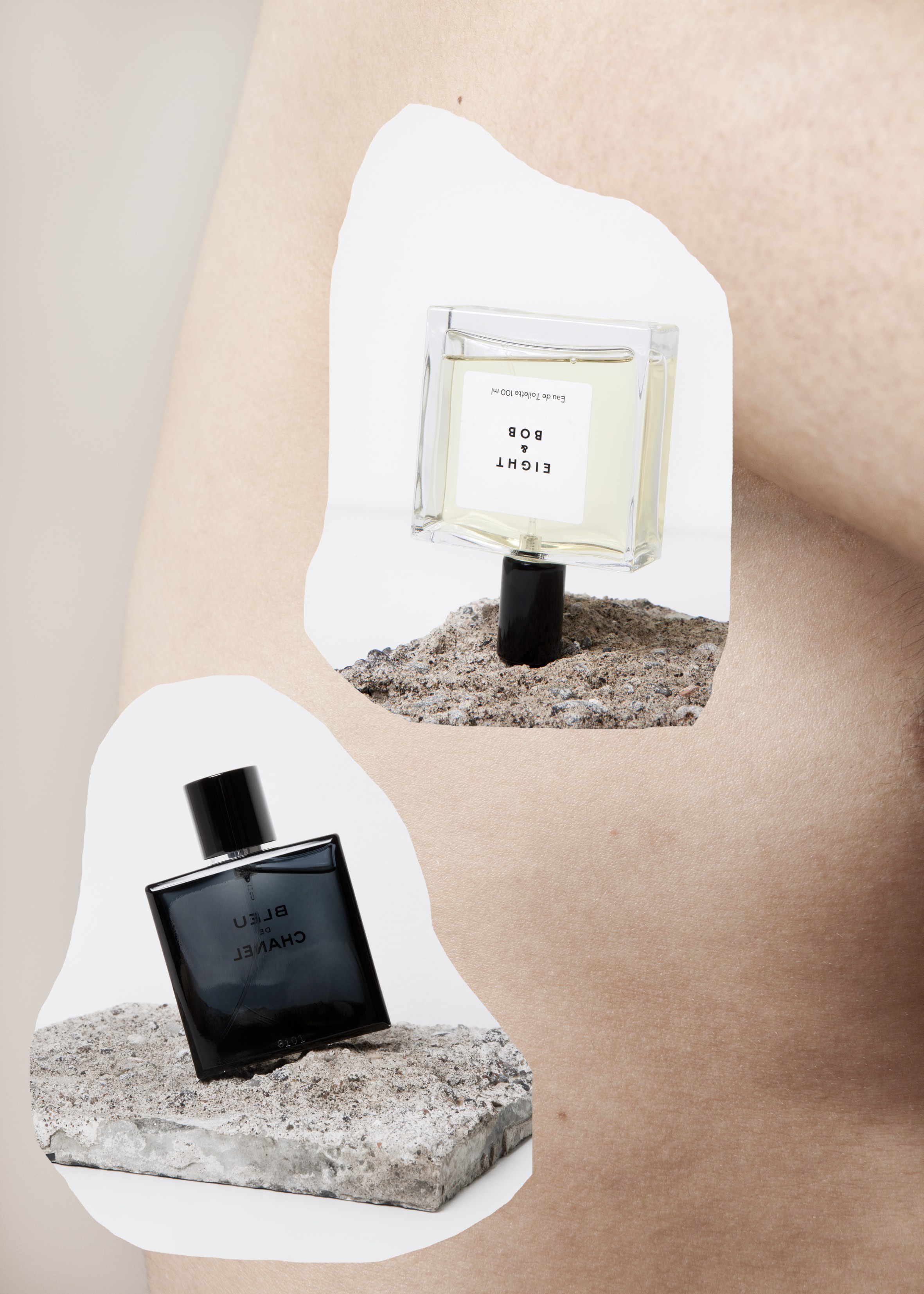 EIGHT & BOB EAU DE TOILETTE is a cologne for elegant men, with top notes of ginger, cardamon, lemon and bergamot. BLEU DE CHANEL EAU DE PARFUM is an aromatic-woody fragrance with amber and musky notes.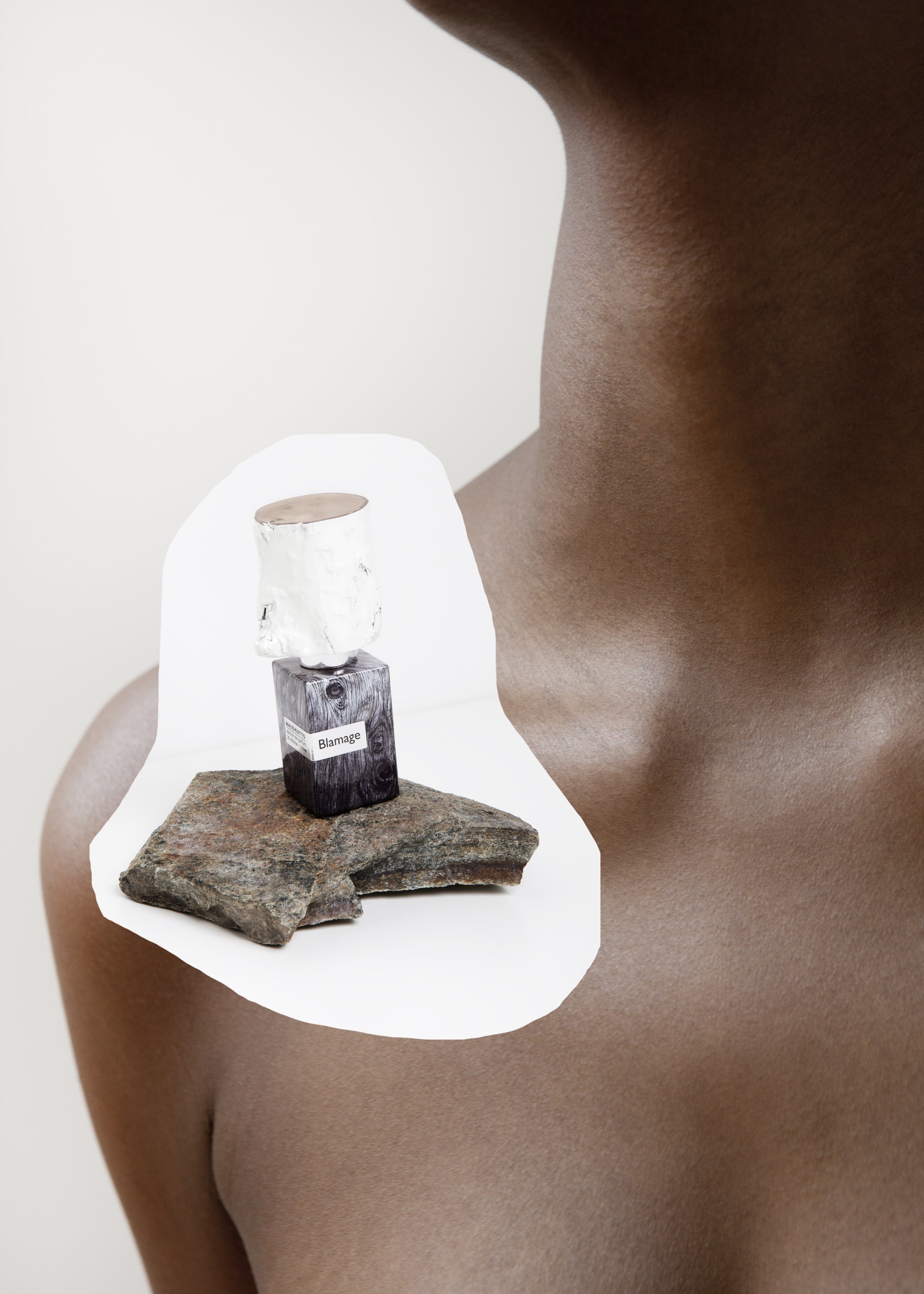 NASOMATTO BLAMAGE is an unwise and unfortunate creation caused by bad judgement and care.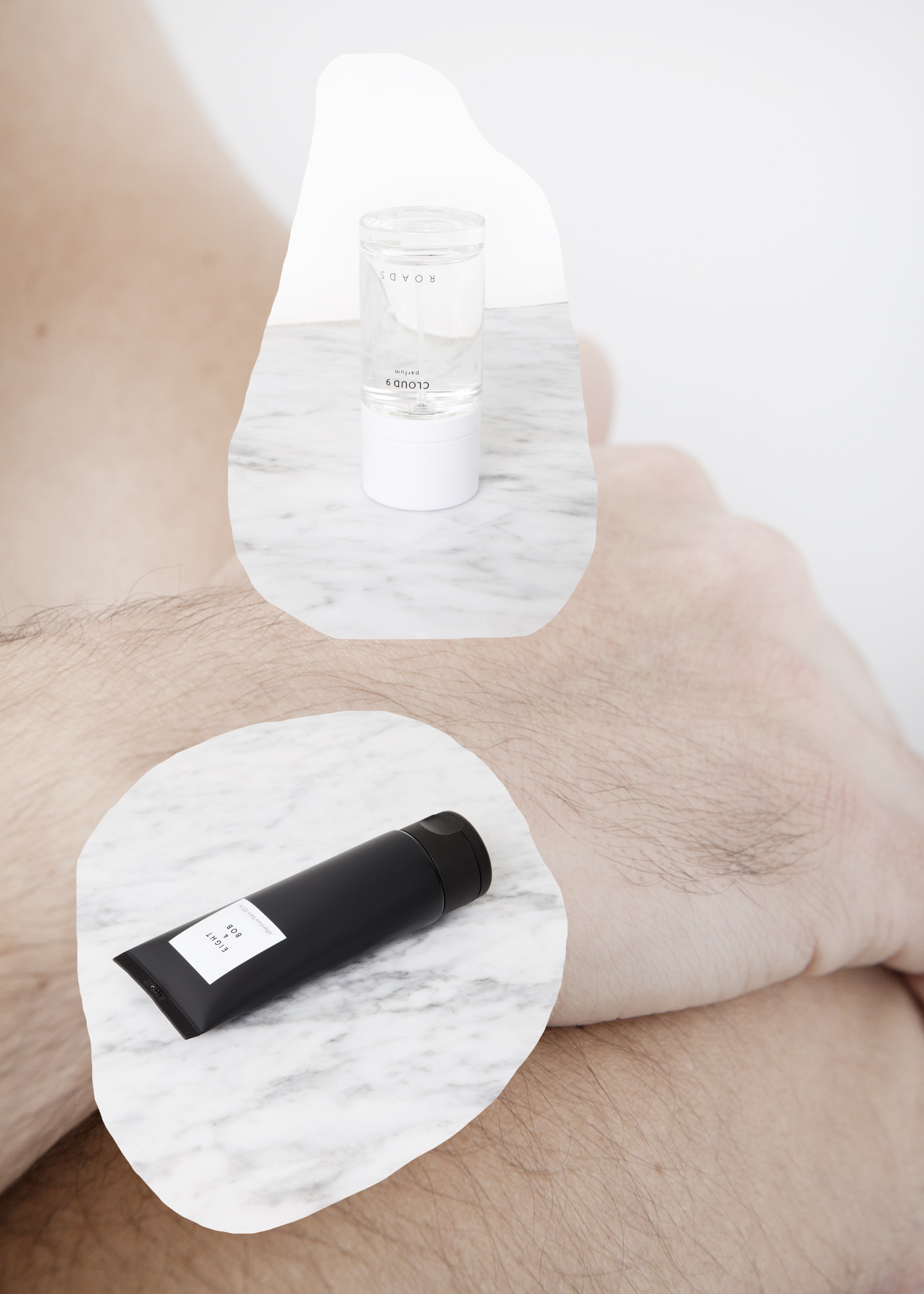 ROADS CLOUD 9 contains chamomile oil, fresh geranium, jasmine and soothing vanilla notes. EIGHT&BOB AFTERSHAVE BALM has a smooth and sophisticated scent with citrus tones.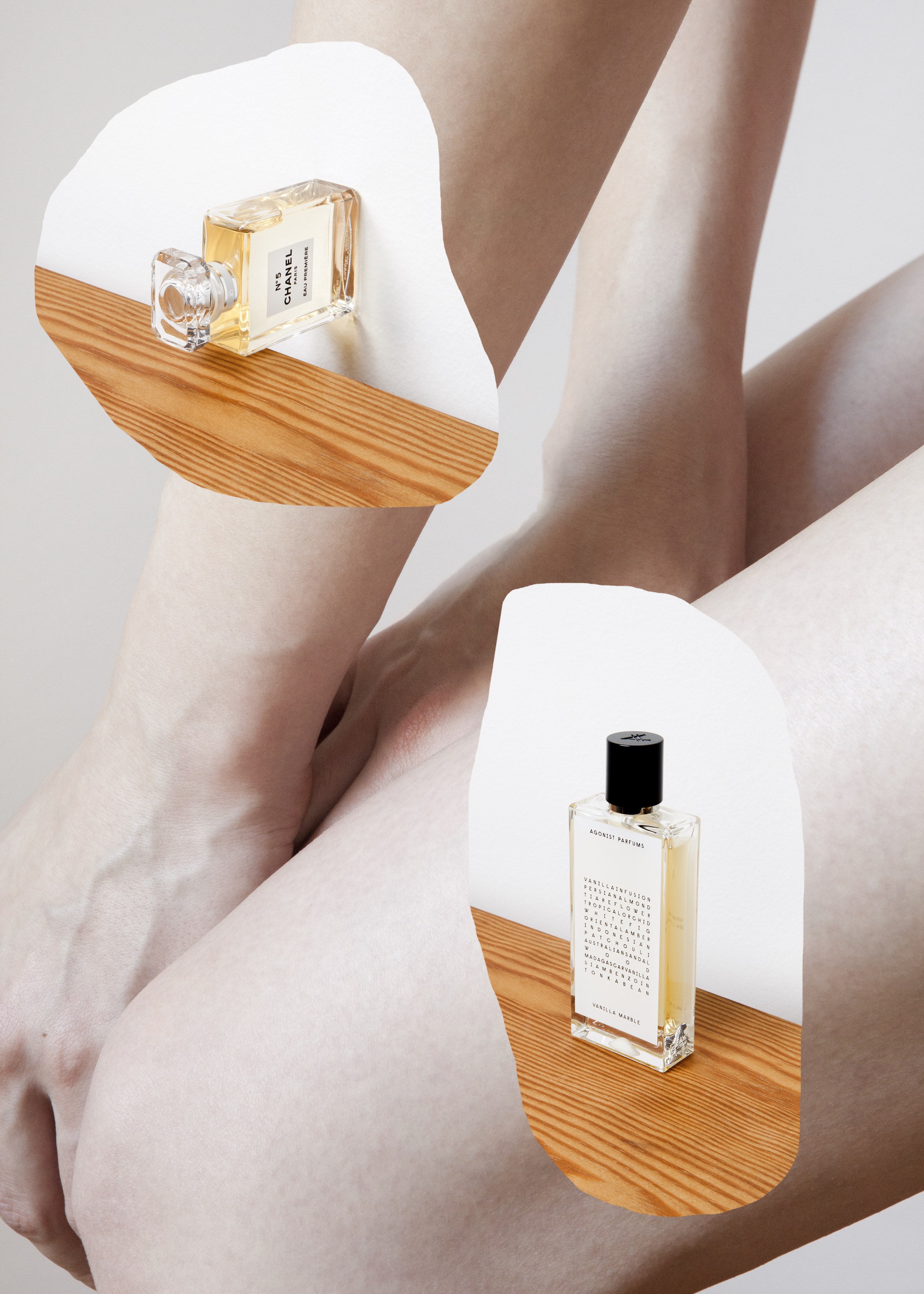 CHANEL N°5 EAU DE PARFUM is a bouquet of abstract flowers with an indefinable femininity. AGONIST PARFUMS VANILLA MARBLE is a soft and creamy fragrance with vanilla, Persian almond and white fig.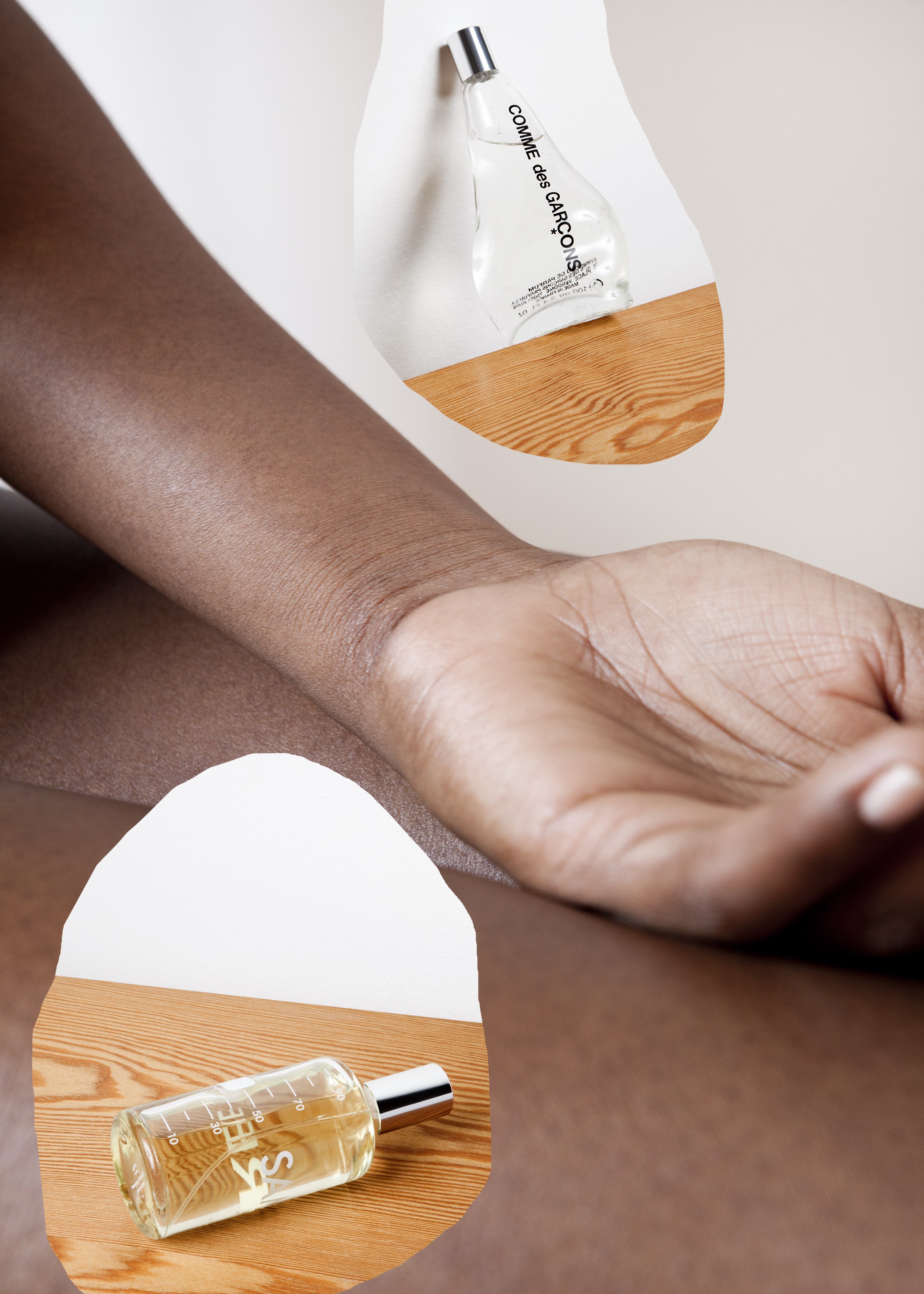 A fragrance that couldn't exist in a bottle that shouldn't exist, COMME DES GARÇONS EAU DE PARFUM. LABORATORY PERFUMES SAMPHIRE has rich aromatic notes of fresh juniper berries, citrus oil and verbena.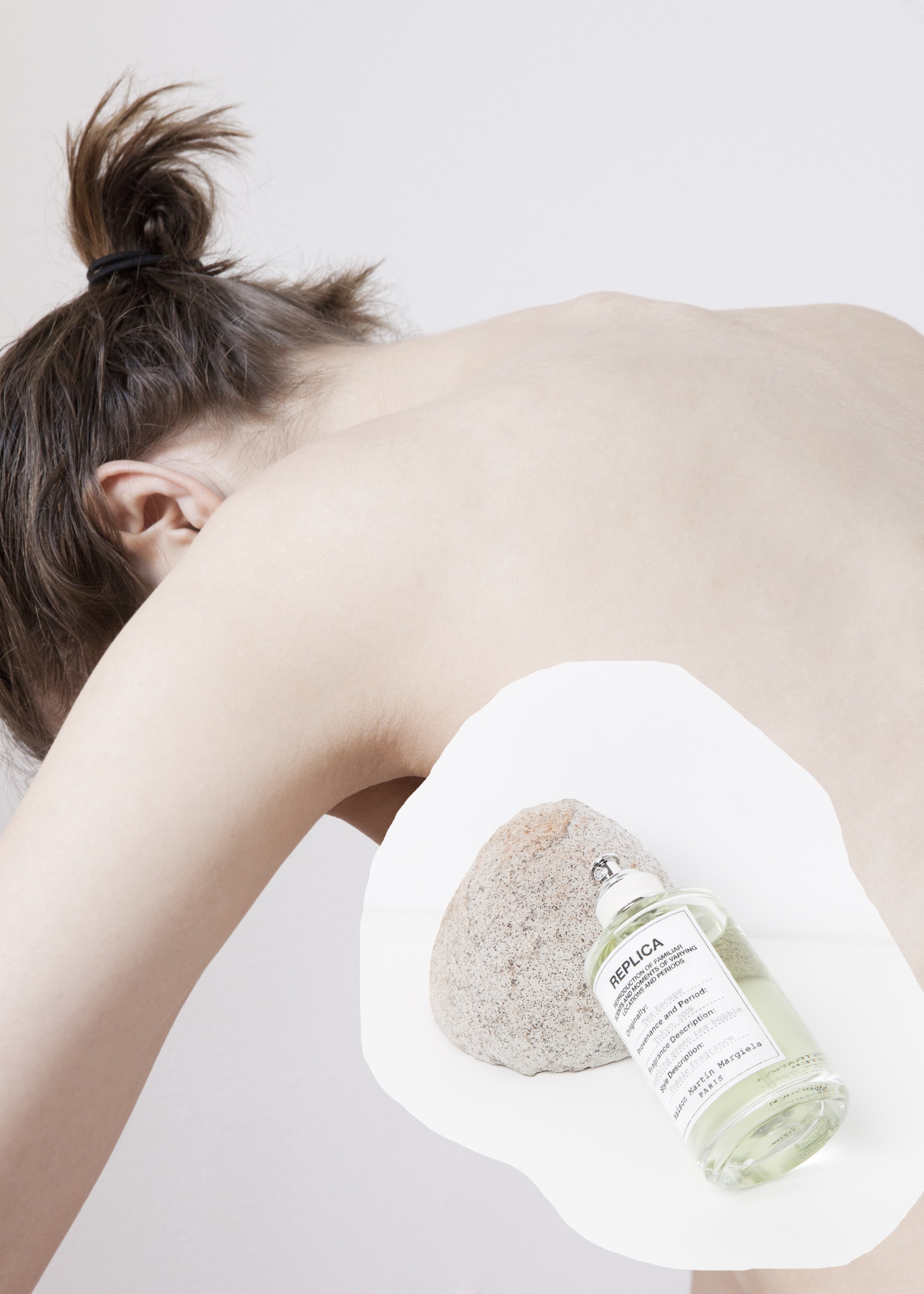 MAISON MARTIN MARGIELA TEA ESCAPE, soothing green tea bubble evoking a Japanese tea service.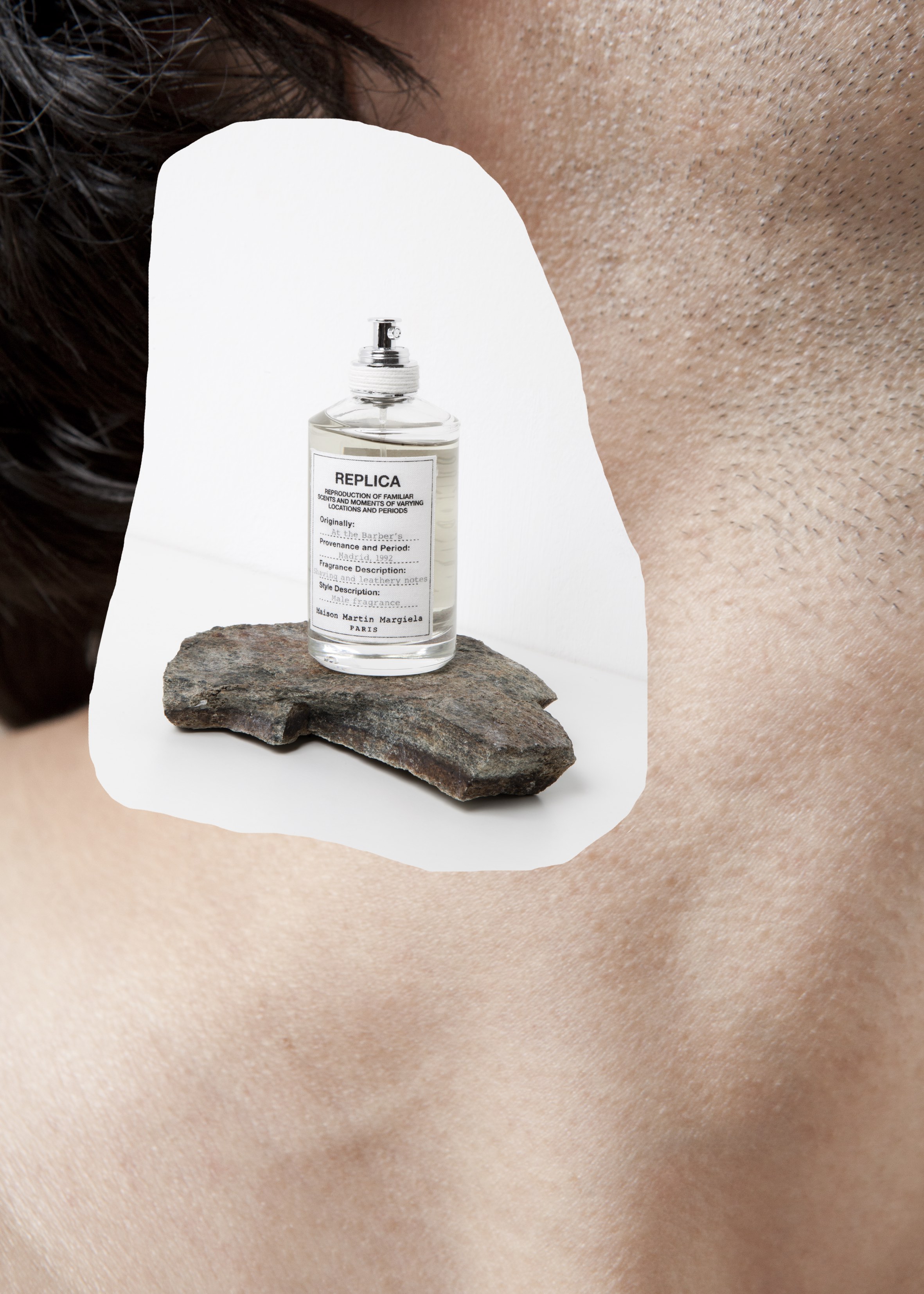 MAISON MARTIN MARGIELA AT THE BARBER'S evokes a vintage masculine ritual in the atmosphere of a barbershop.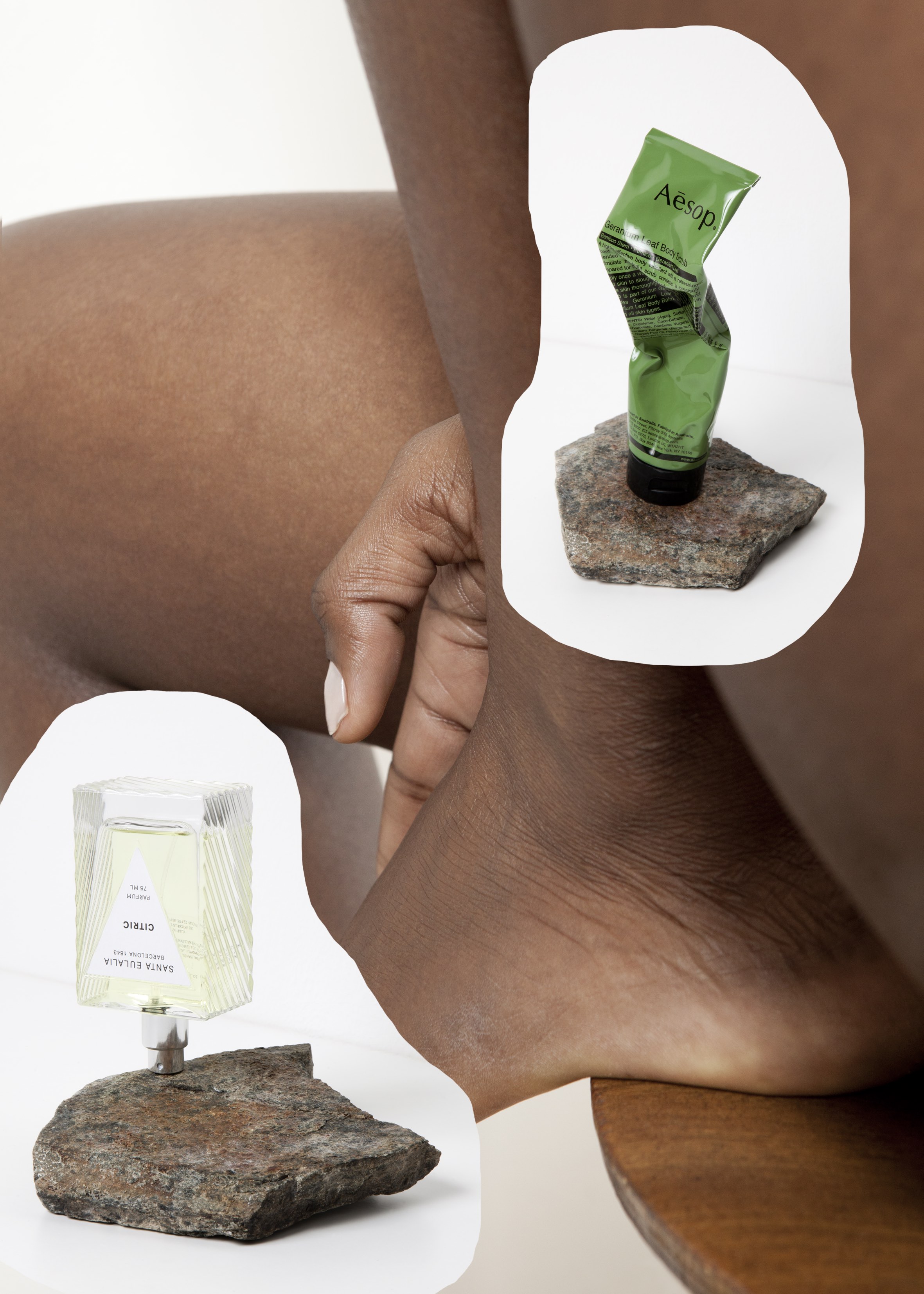 AESOP GERANIUM LEAF BODY SCRUB combines pumice and bamboo stem. SANTA EULALIA CITRIC is inspired by green mandarin, lemon, wormwood, verbena, cardamon, black pepper and moss.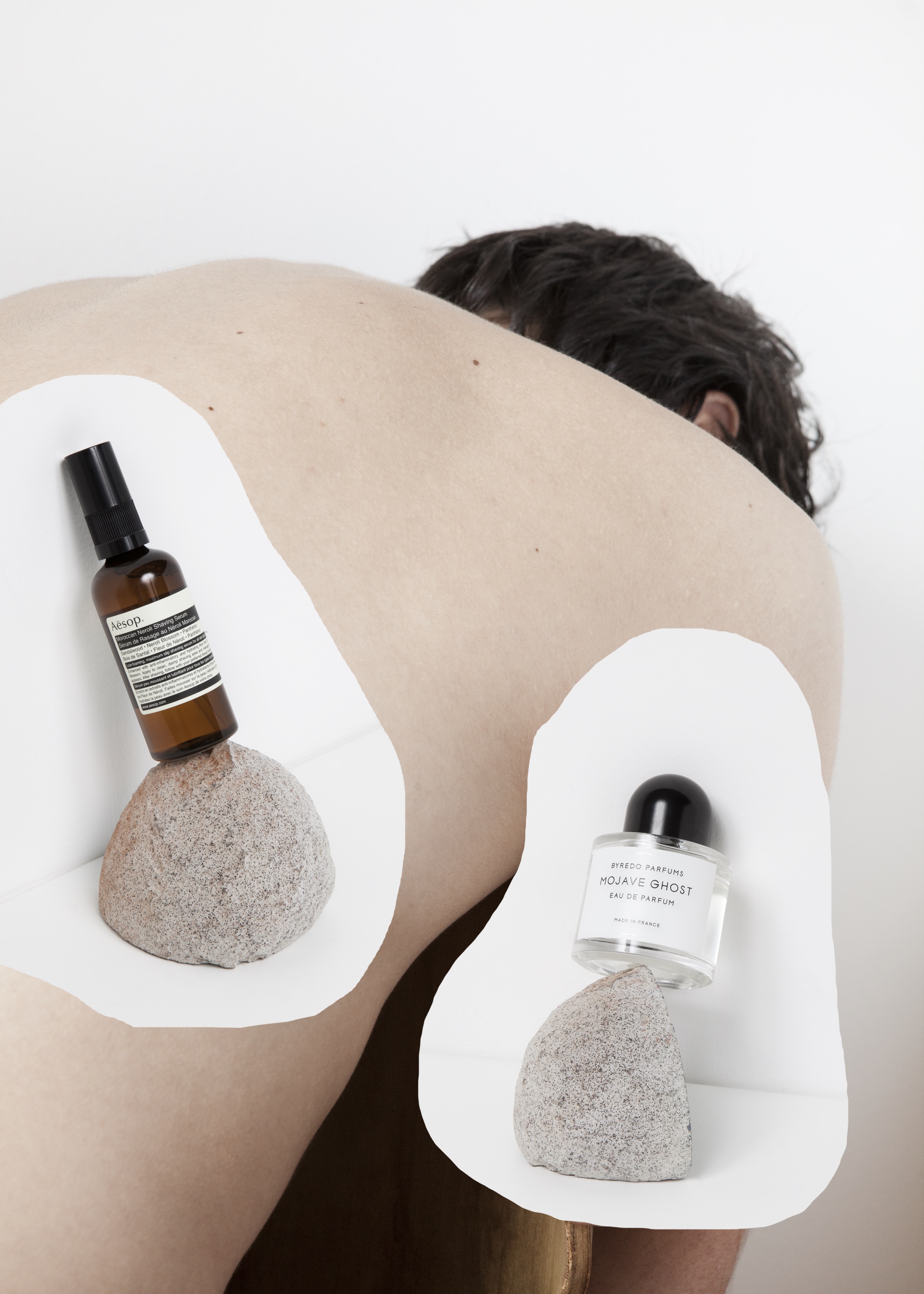 AESOP MOROCCAN NEROLI SHAVING SERUM with a blend of gentle, hydrating botanicals. With top notes of ambrette and Jamaican nesberry. BYREDO MOJAVE GHOST EAU DE PARFUM is an homage to the ghost flower of the Mojave desert.