DIANE ROUXEL
PHOTOGRAPHY VALERIO SPADA
WORDS MICHELA BIASIBETTI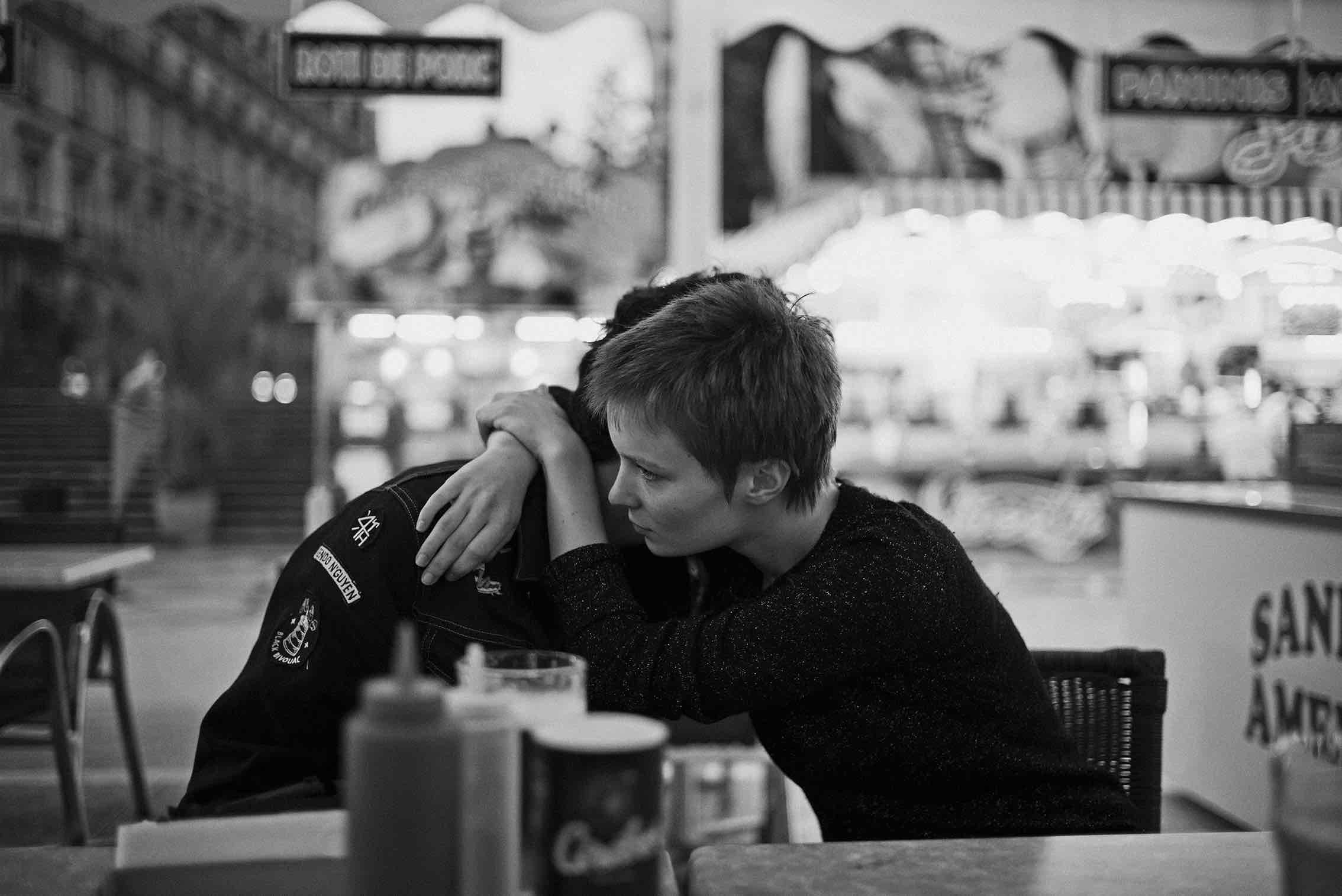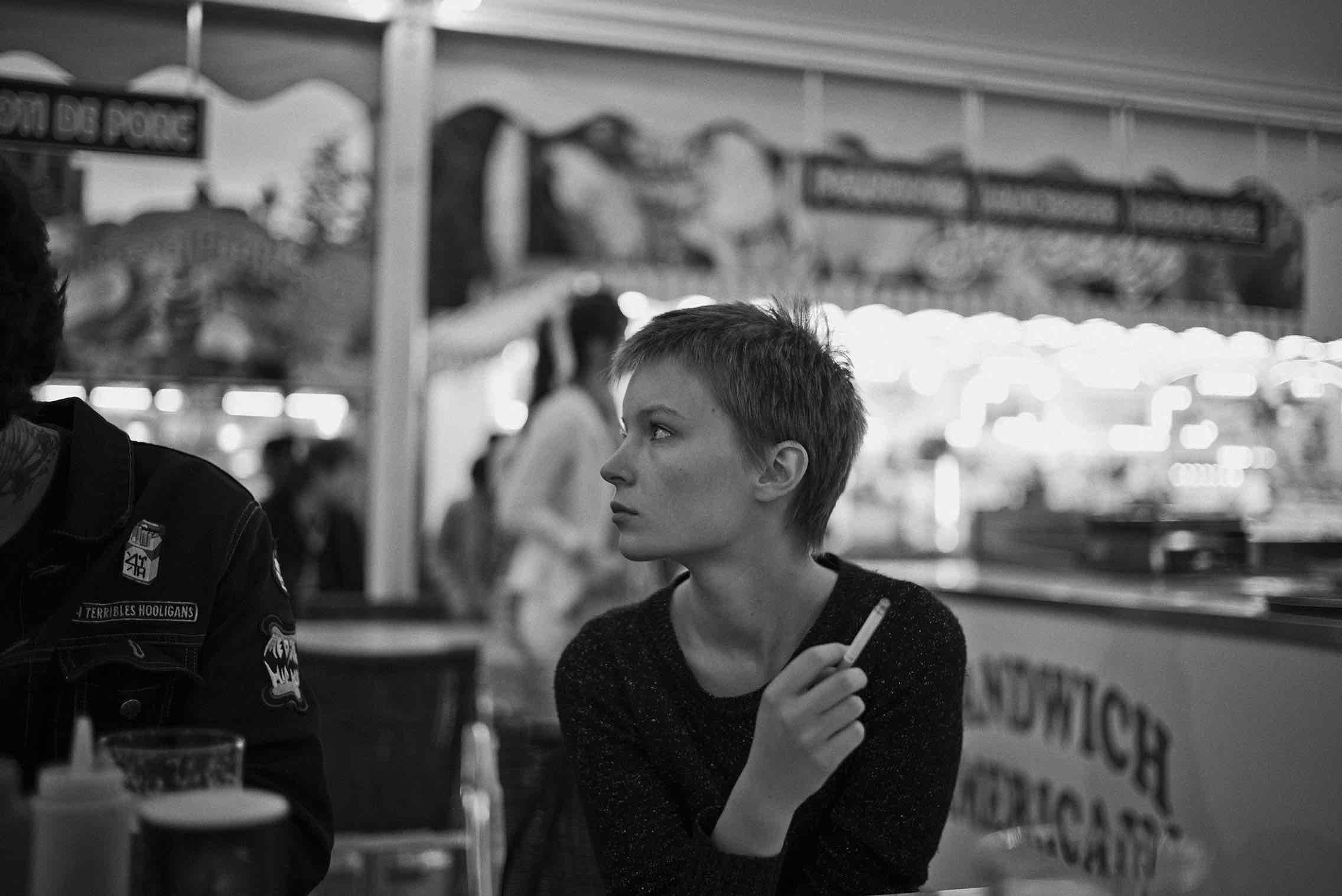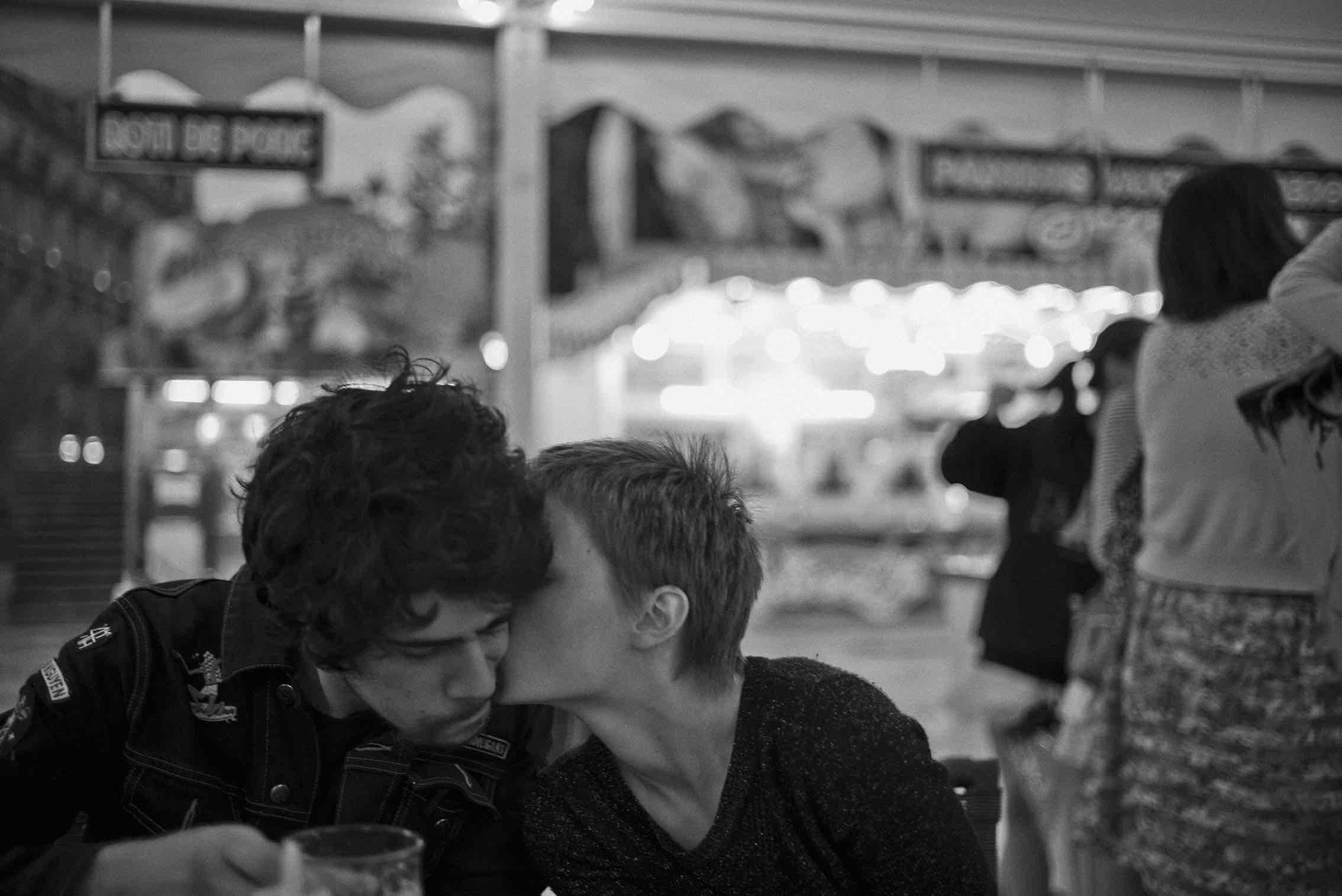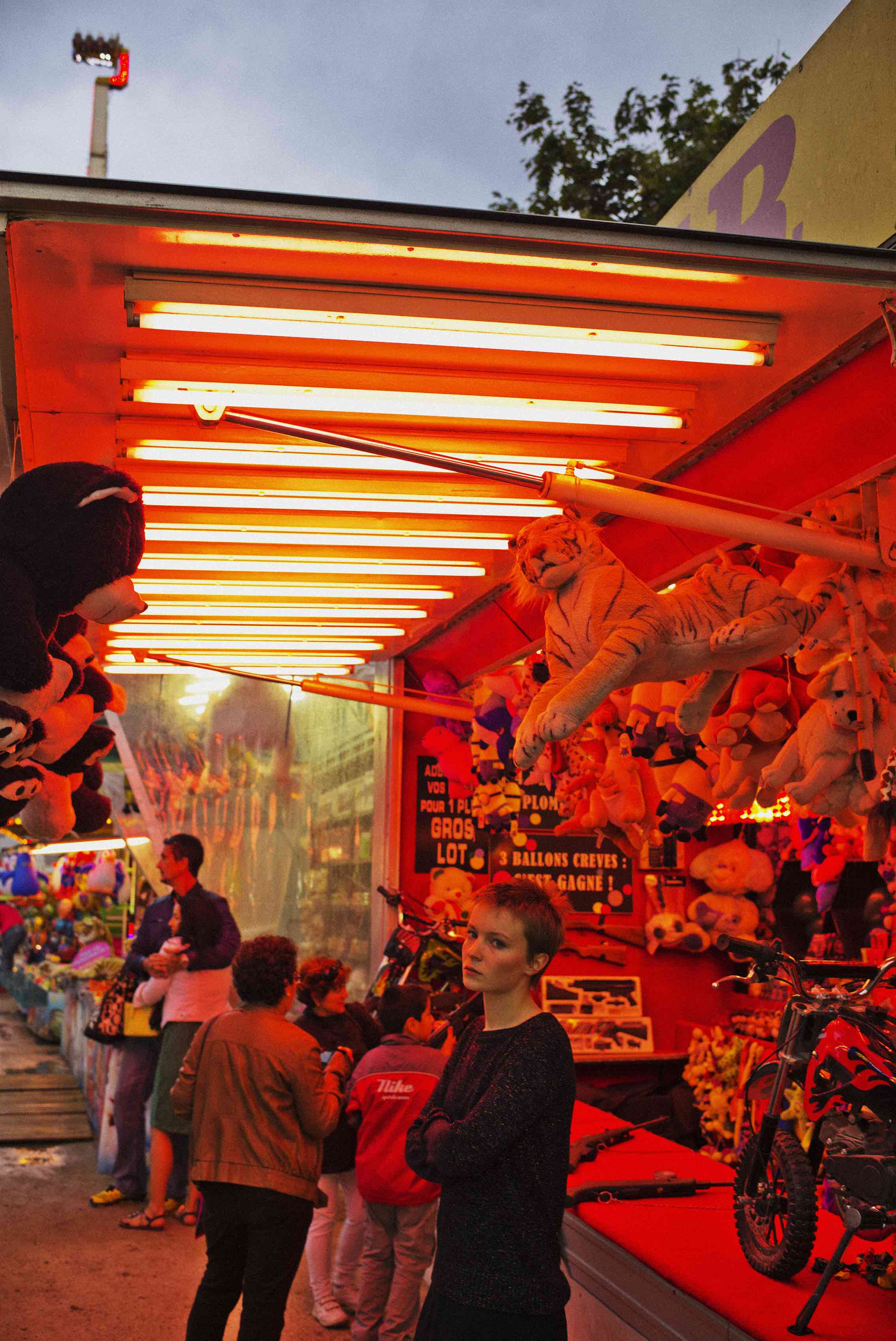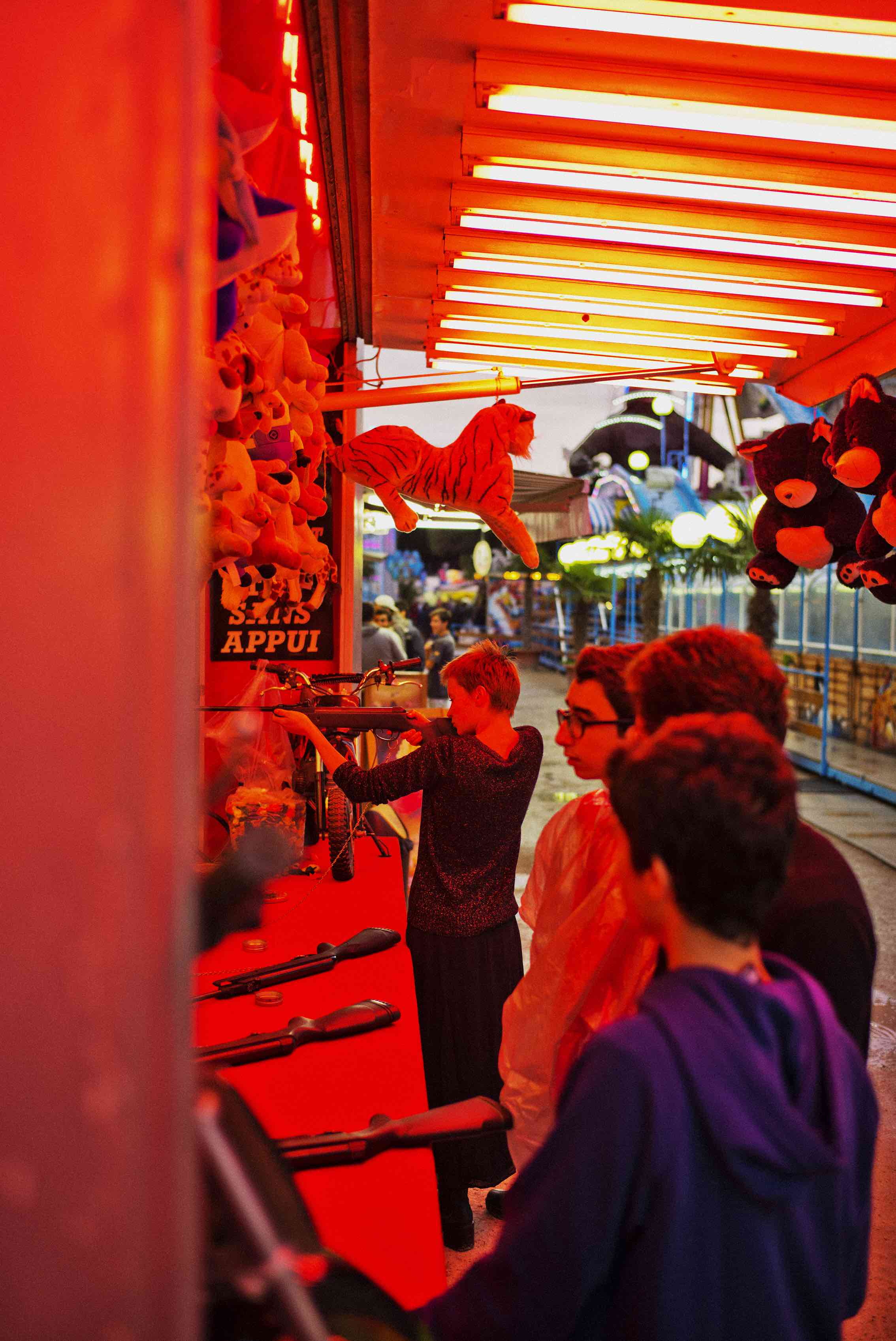 I met Diane a couple of months ago while I was in Paris during the way-too-crowded fashion week and yes, she was a breath of fresh air in a surrounding where at times you just need someone real to know.
Diane Rouxel is one of the nouvelle visages of the Parisian cinema. Born '93, she's the latest face selected by the legendary Larry Clark for the female lead role in The Smell Of Us, in which the American director depicts our days through a generation of wasted youth.
Since Kids (1995), the movie that sees Chloë Sevigny, Rosario Dawson and Justin Pierce battling their teenage abuse, of not only drugs, but of their bodies too, in that mid-90s period that was marked and conflicted by the spread of HIV, Clark has always been controversial.
So here we are again: telling basically the same story since everyone has one of their one, and this is what Clark loves to talk about. But what is the twist that makes the difference now? No more States, no more LA or NY and their suburbs, no more Americans. What has changed now is that everything is about Paris, its arrondissements, its kids and what they do for a living, including prostitution.
But lets start from the beginning. Diane herself and The Smell of Us.
Here comes Diane, who was a couple of years younger when the movie was filmed. "It took a year to start filming, the script changed during shooting and at some point I was by myself on set for two weeks because the rest of the cast was dropped off." Not the easiest start for her career, but surely a great kickoff for her future on the big screen.
"The Smell Of Us is my first movie, my first experience as an actress. We (ndr. the cast) were actually a group, we hang out together and we're still doing it, the empathy between us was true."
"How did it happen?"
"My friend Théo (Cholbi), who is in the film too, saw me while I was skating. He told me to go to a party with the casting crew, where I also met Lukas Ionesco. We started to hang out together not because of the film, but we became naturally friends. When Larry arrived in Paris he saw all of the group and decided to pick us all up."
"Is the story close to someone's real life?"
"No it's not. At the beginning the screenplay was written actually thinking about the real characters who had to act in the movie. Excluding the prostitution part, as no one of us is a prostitute, it was so much more real at first. Then when half of the cast was dropped off, the script changed too and it became something quite far from a documentary on the Parisian youth."
The movie, filmed in five weeks, is all based in Paris, at Palais de Tokyo, which is the spot where all the skaters hang out. You can see and find them there, before they go partying underground in a cave full of graffiti (that was turned into a club for the movie).
"So where do the real Parisian cool kids hang out?"
"People hang out a lot in catacombs and underground. We had Lukas's birthday in the underground. We're not really into clubs as they're expensive. We prefer to go out in the streets and flats too. Or rooftops."
"What about drugs, both in the movie and in real life?"
"Fake. Drugs were fake in the movie. And kids taking drugs in Paris now are way more harder than what you see in the movie, which is quite softer."
"Were you already into Larry Clark's stuff before the movie?"
"I knew him and some of his work but I wasn't totally into it. I knew his photography and stuff such as Tulsa and Kids. I have always liked them, and when all this thing started I obviously saw all of his movies."
"Is the fashion aspect well studied? In each Clark movie the styling is easy, but always perceived as cool, so you end up asking yourself how much is natural and how much not?"
"Only the girls had some styling and a proper wardrobe so yes, it is actually quite natural because all the boys were wearing their own clothes."
"Larry Clark already contributed to the creation of Chloë Sevigny, Rosario Dawson and Michael Pitt, just to name a few. Do you expect something like that?"
"I hope so. Michael Pitt has a cameo in The Smell Of Us too and it was good to have him on set since he had already worked with Larry; he was a sort of a baby sitter to us."
Another movie came along after the one with Clark and Diane declared it to be a much easier experience than The Smell Of Us, which was definitely a great learning opportunity.
"It was the first day on set and the first scene of my entire career. I was supposed to do something, let's say... quiet. He changed his mind and my first scene on my first day on set became also my first sex scene."
Talking just about Diane, she moved to Paris at 17 because of her parents, she finished high school here and then started art school. She dropped out and has no intention of going back, but keeps doing some art and music in addition to being focused on her acting career.
For a couple of hours me, Diane and a friend of hers got lost in conversation, not only about the movie or Diane herself, but about music and the club scene in Paris, a party we wanted to go to (and ended up going to the next day), Gauloises and Parliament cigarettes packagings, the graffiti scene and our friends in common, Los Angeles, Seattle and a little bit of New York.
The day after the interview I was supposed to go back to Milan but something happened.
I received a text message saying "DON'T TAKE THAT TRAIN". So I didn't and I met her again, and again
and well... again. I got a tattoo at her place, went out to party together, talked for a while (while getting drunk), smoked a lot of Gauloises (rouge) and met some of her friends and believe me, if I was Larry Clark, I would have casted them all.
I told her about my love for French people and the way they all pronounce the "R", we spent time discussing French Bordeaux wine because Diane claims to be an expert about it. And while she pretended to be serious on the topic I just made fun of her, as I did when she lost her phone at a party. But what goes around comes around because a week later someone stole my phone too.
We spent a night walking through the city, danced and stole a bottle of Cointreau at the club, and when we were about to part ways she leaned right in front of me, gave me a goodbye kiss on the lips and just jumped into a cab.
So now, while I'm waiting to go back and party in the catacombs with her and her clique, I can tell you that what I found in Diane is not only a talented person, because of what she did and does, but one of those human beings you feel lucky to know.
Diane will also star in the upcoming film La Tête haute, of Emmanuelle Bercot, that is set to open the 68th Cannes Film festival.